COMMUNITY PARTNERS

Click HERE to research volunteer opportunites with the Maine Conservation Corps!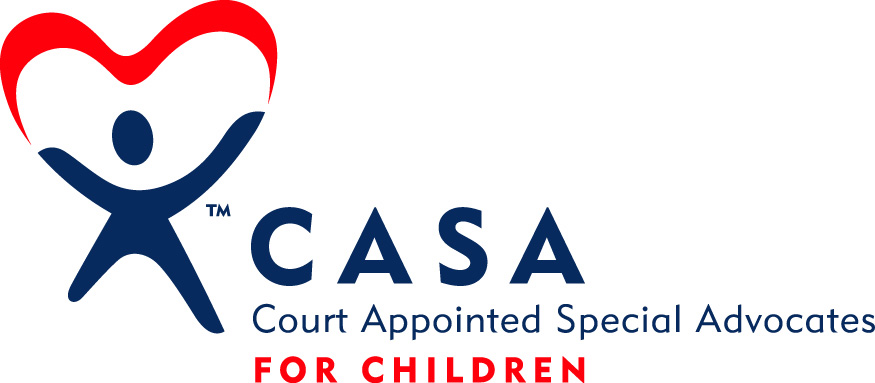 Court Appointed Special Advocate Program (CASA)
Tracie L. Adamson, Esq. CASA Director
Terri Gallant, Volunteer Coordinator
Lisa Waitt, Administrative Secretary
CASA stands for Court Appointed Special Advocate. CASA volunteers are a very special group of people who volunteer to act as guardian ad litem for abused and neglected Maine children involved in protective custody cases in the Maine District Court. CASA volunteers are appointed by the Judge and act as his or her neutral and impartial eyes and ears.
What Do CASA Volunteers Do?
CASA volunteers see that the child's best interests are served. They speak up for the child in court and work to insure that every child lives in a safe, permanent home.
How Do CASA Volunteers Advocate for the Child's Best Interests?
After appointment by the Court, CASA volunteers meet with the child, the child's parents, the State's representatives, and any other people who have information that would be useful in determining the best interests of that child. The CASA volunteers prepare written recommendations for the Court and also appear at every court hearing regarding their CASA child's case. The CASA volunteers also have an important role in advocating for the child outside of the court and making sure that the child is receiving the best possible services.
Who Can Become a CASA Volunteer?
No special background is required. The Maine CASA program conducts screening to find volunteers who care about children and are committed to helping. It is also important that CASA volunteers have the maturity to deal with complex emotional situations, can remain objective, and are willing to work hard to advocate for their CASA child.
How Can I Become a CASA Volunteer?
You can download and complete the Maine CASA application form This form, with signed releases for DHS and criminal background checks, must be mailed to: CASA, Administrative Office of the Courts, Family Division, 171 State House Station, Augusta, ME 04333-0171
I Would Like More Information About CASA
The Maine CASA program is a member of the National CASA Association. Nationally, there are 70,000 CASA Volunteers working with close to 280,000 abused and neglected children.
What Training is Available for CASA Volunteers?
The Maine CASA program invites pre-screened applicants to participate in a three day training conference which has been offered twice a year. There are also in-service trainings available on a regional basis. Many other organizations offer training which is also very useful for CASA volunteers.
Where Can a CASA Volunteer Turn For Help?
The Maine CASA Staff are well-qualified to assist CASA volunteers. The central CASA office is located in Augusta and can be reached by e-mail, telephone: 207-287-5403, or fax: 207-287-7553.
The mailing address is CASA, Administrative Office of the Courts, Family Division, 171 State House Station, Augusta, ME 04333-0171
Last Stop Horse Rescue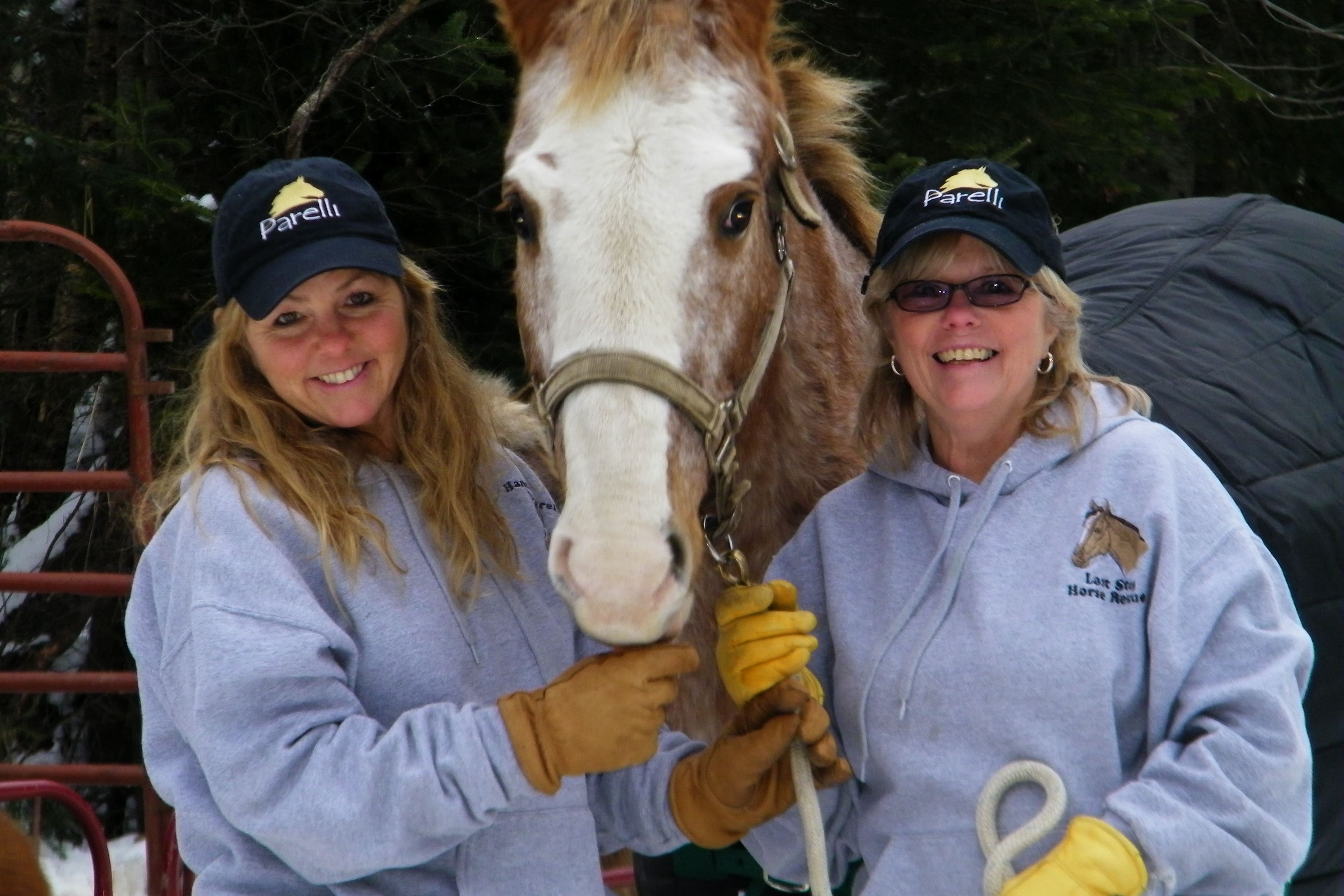 "Sisters saving horses with the help of many"
The rescue is located in Prentiss, Maine, which is a long way to travel from KVCC. However, we always welcome volunteers. We have a few projects coming up this summer, and one is enclosing a second field for the horses at the rescue.
We have a post hole digger for the tractor, and we are working on getting the posts and electric rope lined up for the project. The most important project for us this summer will begin in July when we begin harvesting a 20 acre hay field that was donated by one of our supporters for us to provide hay for the horses at the rescue.
Last summer was our first attempt, and we did complete the haying. However, we found that we really need help with this project for us to be able to continue to do this each year.
Please visit our website to learn more about our organization at www.laststophorserescue.com
You can also email : Horsesmaine@hotmail.com
Last Stop Horse Rescue
State Licensed 501c3 Non Profit Organization
Meals-on-Wheels Drivers Needed

Spectrum Generations Somerset(Skowhegan) is seeking volunteer drivers to deliver Meals on Wheels to homebound seniors starting immediately. Drivers are needed for Hartland, Skowhegan, Norridgewock, Anson and Madison routes.
Recipients of Meals on Wheels (homebound seniors and disabled adults) are in jeopardy of going hungry if meals are not delivered. Drivers are reimbursed for mileage. If you, or someone you know, can dedicate 1-2 hours of your time twice a week, please contact Elizabeth at 474-8552.
For more information on Spectrum Generations click the logo above
Contact: Cheryl Gifford, Manager
Spectrum Generations
Muskie Community Center
(207) 873-4745
cgifford@spectrumgenerations.org
A number of volunteer opportunities are available, and vary by studio location.
Basic or advanced computer skills are helpful, however, we can train you to use our fairly simple systems.
Directing: Directors monitor volunteer readers for accuracy and ensure high quality recordings. It includes following along with readers while the material is being recorded and stopping them when mistakes are made. All volunteers are trained to direct and to read.
Editing: Editors review the work of our Readers and Directors to ensure that our listeners receive high quality materials.
Reading: You must enjoy reading and feel comfortable reading aloud. Readers are assigned directors who follow along while the material is being recorded to ensure absolute accuracy. All volunteers are trained to direct and to read. It generally takes several months to become a full-time reader.
Specialty Reading: We especially have a need for readers with either a degree and professional experience or enough aggregate life experience to read upper-level text books in mathematics, science, medicine and law.
Children's Discovery Museum
Click the logo to review some exciting service opportunities at the Children's Discovery Museum in Augusta Maine!
Eastern Area Agency on Aging
The Eastern Area Agency on Aging offers numerous volunteer opportunites! Check out their website and view thier opportunites there!

Eastern Area Agency on Aging Website

Phone Friend Program

One specific opportunity available has volunteers making friendly calls to older people. Review the job description below and give them a call!
Volunteer at the Waterville Family Violence Project
Karen, the Volunteer Coordinator a the Waterville Family Violence project is looking for child care workers! The child care workers will "babysit" the kids of the folks who are coming in for group and education activities at the Center.

Not only do you get to play with kids, but you help parents who are trying to break the cycle of family violence.

Call them directly at 877-0835 for more information.

Groups meet 1x per week so this is not a huge commitment.
Town of China Recycling
China Area Wash & Dry (owned by KVCC's Alex Clifford) is establishing a recycling program. This position will work with the Town of China and Efficiency Maine to develop a timeline, cost analysis, and implementation plan for recycling at China Area Wash & Dry
Contact Alex Clifford for more information!
Volunteer at Cedar Ridge Center for Health Care and Rehabilitation
Would you like the chance to volunteer in a dynamic and fun long-term care facility? Your chance has arrived! Cedar Ridge Center for Health Care and Rehabilitation is looking for dynamic, person-centered individuals who wish to volunteer!

There are a lot of needs at Cedar Ridge that might be a good fit for you!

They are seeking a long-term, committed volunteer to assist with the ongoing development, coordination, and facilitation of activities both at the Center and in the local community.
They are seeking individuals who may wish to share something special with the residents...examples of this might include crafts, artwork, music, education, skills, presentations, slide shows, etc. If you have something to share the residents at Cedar Ridge would like to meet you!

If you are interested in these opportunities, or if you have an idea that you would like to explore, please contact Jamie Doiron at the contact information below!

Jaimie Doiron email: Jamie.Doiron@GenesisHCC.com
Taconnett Geneology Library
The Taconnett Falls Genealogy Library in Winslow is looking for a volunteer to assist them in putting their card catalog on to their computer.

The Library is located in Winslow and is open on Wednesdays from 2-4pm and Saturdays from 2-4pm

If you are interested, please contact Laton Edwards at ledwards@kvcc.me.edu or simply come to the library during the above mentioned hours and introduce yourself!

The Library is at 10 Lithgow St. in Winslow, ME.
Department of Veteran's Affairs
The Voluntary Service Program is a structured volunteer program under the management of the Department of Veteran Affairs Voluntary Service (VAVS).
If you are interested in any of the programs listed below, contact:
Voluntary Service Office
Voluntary Service (135)
Department of Veteran Affairs
1 VA Center
Augusta, ME 04330
Phone: (207) 621-4886
Fax: (207) 621-7301
---
Typical Volunteer Assignments
Police Service-Photo IDs
Drivers-Statewide transportation network
Feeders for long term care patierns
Hospice volunteers-Training provided
NHCU-assistance with clothing/writing letters/visitation
Escorting veterans throughout the medical center
Information desk
Business Office-phone work and insurance varification
Office Assistants-Rumford, Calais, and Saco Clinics
Nursing Home Care Unit-Escorts
Occupational Therapy Clinic
Ongoing Program Support (Financial)
Family support for OIF & OEF veterans
Comfort Item Program (shaving cream, disposable razors, deoderantt, shampoo, etc.)
Service Recovery Canteen certificates and coupons
Coffee/Newspaper fund-Providees coffee and newspapers in waiting areas, wards, clinics
General Patient Fund (Memorial Donations)
Adapted Sports Equipment-Recreation Therapy
Special Events
Adapted Sports
National Veterans Golden Age Games
Disabled Veternas Winter Sports Clinic
National Veterans Wheelchair Games
National Veterans Creative Arts Festival
National Salue to Hospitalized Veterans
National Holidays
Homeless Veterans Stand Down
Corporate Opportunities
The Voluntary Service Program can help you...
Tailor a program for your company
Design volunteer opportunities for individuals and groups
Utilize employee's existing skills in a rewarding way
Help your employees learn new skills
Help identifiy opportunities for financial and material donations
Charlotte White Center
The Charlotte White Center is a nonprofit agency, devoted to assisting adults and children with intellectual, behavioral, physical disabilities, and elder age related issues. With headquarters in Dover-Foxcroft Maine, the agency provides multiple levels of social services including: residential, day treatment, clinical counseling, vocational, and in-home supports.
Family Violence Project

How to Contact the Family Violence Project
24 hour, 7 day, Toll Free Crisis Line 1-877-890-7788
Our history extends back to our incorporation in 1978. In pursuit of our MISSION we serve the communities of Kennebec and Somerset Counties in Maine, with offices located in Augusta, Waterville, and Skowhegan.
In recent years our staff has grown to over twenty-five employees, and we are assisted by a network of over seventy active volunteers who make our work possible.
Our funding sources include the Maine Department of Health and Human Services, Maine State Housing Authority, federal grants, United Way, municipalities, private grants, special fundraising events, and donations.
Augusta Main Office
Family Violence Project
P.O. Box 304
Augusta ME 04332-0304
PHONE (207) 623-8637 (Admin)
Skowhegan Outreach
Family Violence Project
P.O. Box 3104
Skowhegan ME 04976-3104
PHONE (207) 858-0941
Menswork Office
Menswork
218 Water Street
Augusta ME 04330
PHONE (207) 623-7252
Waterville Outreach
Family Violence Project
P.O. Box 51
Waterville ME 04903-0051
PHONE (207) 877-2248 (Admin)
---
Volunteer Training
We offer a 36-hour training course which will prepare you for a variety of volunteer opportunities:
Taking shifts on the hotline
Spending time with children in the shelter
Assisting our community educators and school-based educators with trainings and presentations
Providing support & assistance to victims in court
Assisting with events, holiday programs, etc.
Office work of all kinds

Thrive System of Care helps providers and community organizations transform the way services are delivered to children and families. Thrive trauma-informed trainings and technical assistance are based on these system of care care core values and guiding principles: family driven, youth guided and culturally and linguistically competent.
THRIVE System of Care Initiative helps providers and community organizations in Androscoggin, Franklin and Oxford counties transform the way services are delivered to children, families of children, and to youth who are affected by serious emotional and behavioral challenges. Recent estimates put that number at approximately 3,000 annually in the tri-county area.
Thrive's trauma-informed trainings and technical assistance, its committees and activities are family-driven, youth-guided and culturally and linguistically competent.
Thrive provides Families with a Family Partner who can offer:
Assistance in learning about available mental health choices

Support from another parent who has been involved with systems of care

Empowerment and support to find their voice

A chance to improve the system for themselves and other families
Thrive offers Youth:
Assistance in learning about available mental health choices

Support from other youth who know what it's like

Empowerment and support to find their voice

A chance to improve the system for themselves and other youth
Thrive offers Providers: Trauma-Informed Training and Technical Assistance:
Training and support in trauma-informed service delivery

Streamlined referrals

Help from a Family Partner to plan and facilitate family team meetings

Training and support for evidence-based practices
Thrive is a partnership of Maine's Children's Behavioral Health Services, Tri-County Mental Health Services, and the Substance Abuse and Mental Health Services Administration in collaboration with local provider agencies.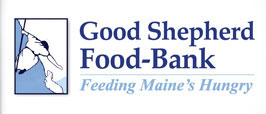 Facts about the GSFB
The largest food bank in Maine

Distributes food to more than 600 food pantries, soup kitchens and community programs throughout all 16 counties in Maine, from Kittery to Fort Kent

Last year, over 10 million pounds were distributed which equates to feeding and nourishing 70,000 people in need each month.

Hannaford Bros. Co. donates more than 50% of the food we distribute
Recruits will be needed to assist with the unloading of trucks at the various food assistance programs that are partnered with us
Keep in mind that the network of volunteers needs to be in place year round
In addition to recruiting college students we need to engage the surrounding communites as well!
---
James Keller
jkeller@gsfb.org
www.gsfb.org
(207) 782-3554 ext. 167
Pet Food Pantry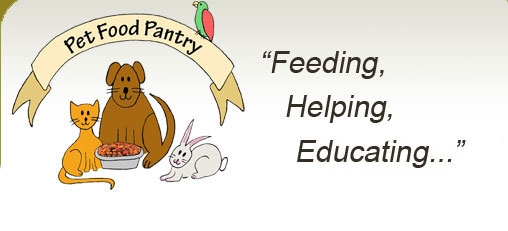 PO Box 223
Fairfield Me 04937
PetFoodPantry@gmail.com
207-409-5904
Visit the Pet Food Pantry website
We are a group of caring and dedicated volunteers who collect donations of pet food and supplies and in turn distribute to those in need on a monthly basis. In light of the hard economic climate, many families are struggling not only to feed themselves, but their pets as well. We recognize the importance of companion animals! We believe that aid in feeding pets who belong to those families experiencing financial hardship, could mean the difference between keeping their pets in their homes or relinquishing them to local shelters or worse yet, abandonment.

HEALTHY FUTURES is a non-profit community-based health organization that works with individuals, families, and communities to promote health through education and prevention of illness and disease.
Healthy Futures, incorporated in 1994, began serving participants in 1997. It is currently providing services to hundreds of people in central Maine towns.
Our Registered Nurse Health Advocates work with all ages and conditions. Our goal for you is to achieve your optimum level of health through behavior change for a healthier life style.
If you live in any of the following 8 towns Healthy Futures is available, free of charge, to serve you and your family. Start down a path towards healthier living today.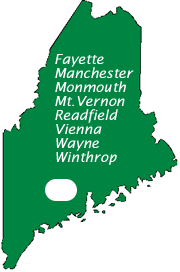 Call 377-5377 for a free Health Risk Assessment either at our office or we will visit you or your family member at home. Download the brochure here.

Clinton, ME
207-426-9482
Visit the Charley's Strays website