Lesson 2: Student Code of Conduct and Civility
---
Attention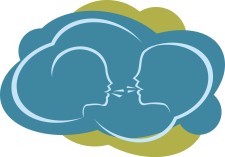 Here is a video where students explain the need for civility in the classroom. I enjoyed hearing their viewpoints on the need for kindness and respect in classes. This is true online as much as in our face to face courses.

Click HERE to view this video direcly on YouTube
This video is also imbedded in the presentation below

Towards the end of the video, one student mentioned that instructors notice your behavior, and will remember that behavior when you ask for a reference. This is so very true!

I will never forget this one student I had years ago at a different institution. In the first few weeks, I caught her cheating on a quiz... doing work for a classmate. 2 years later, she asked me for a reference. How we present ourselves matters, from day 1. When employers call me, they invariably ask whether you were on time and met deadlines. Whether you could take and apply feedback. Here and now, you have the opportunity to learn and refine these skills for use in the workplace.
---
Learning Outcomes
Upon completion of this lesson's material, students will be able to:
Describe the importance of civility at KVCC
Identify prohibited behavior and related sanctions
Identify the steps for investigating complaints and appealing a finding
---
Teaching
Use the arrows at the bottom of the embedded screen to cycle through the presentation. You can also select to make the presentation full screen, if you desire.

---
Assessment
Lesson 2 Discussion
For this discussion thread, Civility & Success, select one of the classroom behaviors described in the video above. Discuss how and why it is destructive to your experience here in the classroom. What can you and your classmates do to establish and maintain a culture that promotes civility in the classroom?
Lesson 2 Quiz
For this lesson quiz, you will start by selecting one prohibited behavior from the Student Code of Conduct. Preview the questions that you will need to answer before selecting your topic. Some topics will be easier to address in detail than others.

Answer the following questions regarding the selected behavior:

Define and describe the behavior you selected.
How does this behavior affect you as a member of the KV community, if it is allowed to occur?
When a complaint is made, how does the college handle it?
What sanctions may be imposed?
What is the appeal's process?