Managing the Grade Center : Clearing an Attempt
---
Sometimes you want to clear out a student's attempt at an assessment in order to free up the assessment for additoinal attempts or to simply clean up the grade book.
Access the Full Grade Center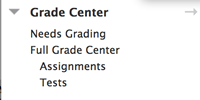 Clicking on Grade Center will bring you to a screen that allows you to view all your students' grades and to make changes to the grade book.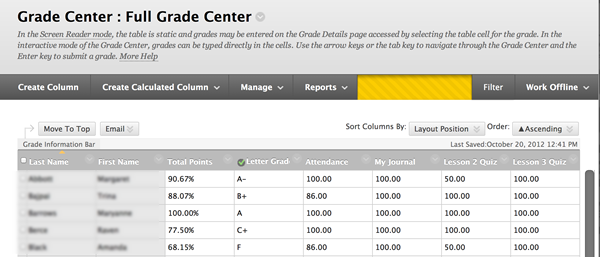 Next to each grade (on it's right) is a pull down menu that allows you to access features related to that individual grade. Selecting this will reveal a menu.
When you see this...select "View Grade Details"...this will bring up this screen for the individual grade.

From here you can select to Grade the Attempt, Clear the Attempt, or Ignore the Attempt (won't be calculated in grade)