Data on Student Access to Blackboard
---
Sometimes we want to see if student have accessed our online course over a period of time. This is typically applicable to reporting "attendance" for each "week" in class.
To start this process you need to select the "Evaluation" section in the Control Panels and then select "Course Reports

From the various types of reports, select "Course Activity Overview"

Hover next to the title and selec "Run" from the pull down menu next to the title "Course Activity Overview"
The next page gives you an interface to select the date range you want your report to cover...for example...if your week begins on Monday and ends on Sunday, use the calendar to select these beginning and end dates.
Press the "Submit" button and the report will run until it gives you a link to "Download the Report"

When you select Download it will load into a new window and you can review student time online for the given period. Below is an example report.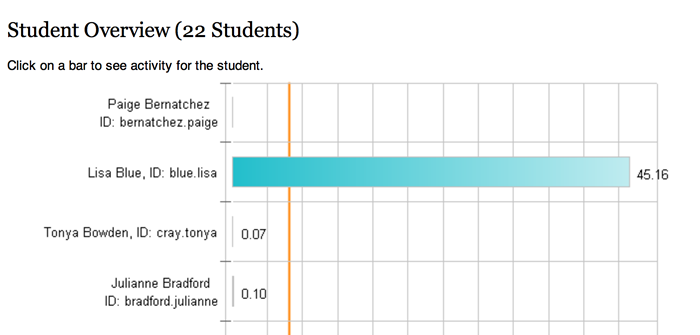 Note that in this sample report, Paige did not access the class at all, Lisa accessed the class for over 45 minutes over the week...Tonya and Julianne accessed the class, but only minimally.