Lesson 3: Technical Demands
---
Attention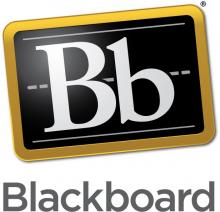 This lesson explores the technical specifications you will need (computer and software) to develop your class.
---
Learning Outcomes
Upon completion of this lesson's material, Faculty will be able to:
Assess the technical specifications of personal computer hardware and software.
Conduct a self-evaluation on personal proficiency with personal computer hardware and software.
Identify gaps in knowledge and comfort level in regard to these skills related to specific tools within Blackboard.
---
Teaching
In order to teach effectively online you need to become comfortable with the tools of the Bb learning management system. Teaching you how to use Bb is not the focus of this particular course. Resources for using Bb are available in the Faculty Orientation course in Bb.
However, for the sake of experimentation, before we get into actually creating lessons or units in your sample class, we will look at some basic skills.
By performing the tasks listed below you will confront your own technical proficiency and that of your working computer.
---
Assessment
Lesson 3 Discussion
Use this discussion to ask questions about this lesson and to discuss the content.
Lesson 3 Assignment
For this assignment you are going to begin working in your Bb course. Please complete the following list of tasks related to technical abilities within Bb.
Create a welcome page (create a new Folder in the menu, call it "Welcome" and then make it the start page for your course)
Post a copy of your Syllabus in PDF format on this main page of your course.
Add a GRADED discussion board to the Discussions link and post an introduction question into the discussion board. (if you wish, in the process of creating the discussion board, create a grading rubric for it and attach it to the graded discussion)
Send an email to yourself in the course (cc the same email to me)

Do each of the following steps

Create a folder called "Lesson01" in the File Manager
Create a single page in Microsoft Word and convert that file to PDF (in the MS Word file, pose a question that you might include in a quiz in a course)
Upload the file to the Lesson01 folder you created
Create or use the current "Content" link in your course menu and post the file in the Content section of your class (add File)
Create a new "test" in the same content folder as your document (create a test that contains the same question you pose in the document)
Post the new "quiz" under the link to the PDF document

Post a picture of any kind below the link to the quiz
Post a link to an external website below the picture
Create a new FOLDER in the Content section and title it "Lesson 1" and place it below the link to the website
Move all the links that you created into this new folder (At the end when you click on Content you should see a folder titled "Lesson 1" and in that folder you should find all this material you just created)
Email me when you have completed these tasks