DOROTHY BOLDUC
---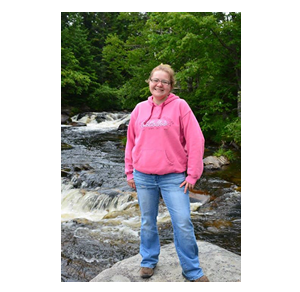 ---
PROFESSIONAL
Adjunct Faculty, KVCC
Direct Support Professional for 6 years - supporting individuals with MR, Autism, Down's Syndrome, seizure disorders and a variety of mental illnesses.
EDUCATION
This Fall is my last semester at KVCC. I currently hold my Provisional MHRT/C. At the end of this semester I will have completed all the requirements for my full MHRT/C and my Associates in Applied Science in Mental Health.
PROFESSIONAL GOALS
After the completion of the Mental Health program here at KVCC I plan to transfer to UMA and obtain a Bachelor's within the same field
---
TEACHING PHILOSOPHY AND PURPOSE
I have thoroughly enjoyed working with people and the fact every day I arrive to work I never know what to expect. This field is never a given paved road, not always easy, but afield I have found to be very rewarding.
I have learned a lot from my classes, the instructors, and I have enjoyed the content taught within each class. Finding early on how to prioritize time is crucial to being successful. I look forward to teaching this class and being able to share my passion with new students.