Writing Across the Social Sciences
---
Writing Research Papers
The first thing to understand is "What is a research paper?"
A research paper is a document that explores the knowledge that is available within a particular field of study and presents that knowledge in the effort to answer a particular research question.
So, let's take this apart a bit...a research paper is:
---
Formatting the Whole Paper
Similar to writing an essay, the format of a paper needs to lead the reader through your thinking process as you attempt to show what is known in a particular field in order to answer a particular question.
My favorite model for essay/paper writing is as follows:
You start out introducing the topic in general terms and then gradually work your way toward the thesis...this first part should show the reader why your question is important
The "thesis" is your actual research question.
You should then present your arguments/research/data that support/refute/answer your question
You should then bring the reader back to the question (the recapitulation of the thesis)
Then work your way out again towards general information and/or the practical application of your answers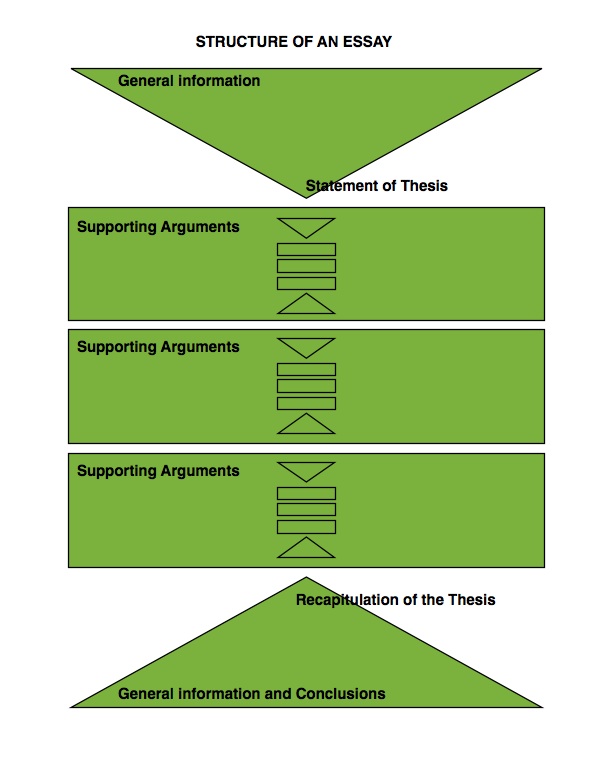 ---
Resources
Starting the Writing Process
This site from the Purdue Online Writing Lab will help you get started on your paper.
How to Structure and Organize your Paper
Making sense out of your observations about a text is a difficult task. Even once you've figured out what it is that you want to say, you are left with the problem of how to say it. With which idea should you begin? Should you address the opinions of other thinkers? As to that stubborn contradiction you've uncovered in your own thinking: what do you do with that?
Writing papers in college requires that you come up with sophisticated, complex, and even creative ways of structuring your ideas. Accordingly, there are no simple formulae that we can offer you that will work for every paper, every time. We can, however, give you some things to think about that will help you as you consider how to structure your paper.